Tuesday 07 September 2021, 19:30 - 20:30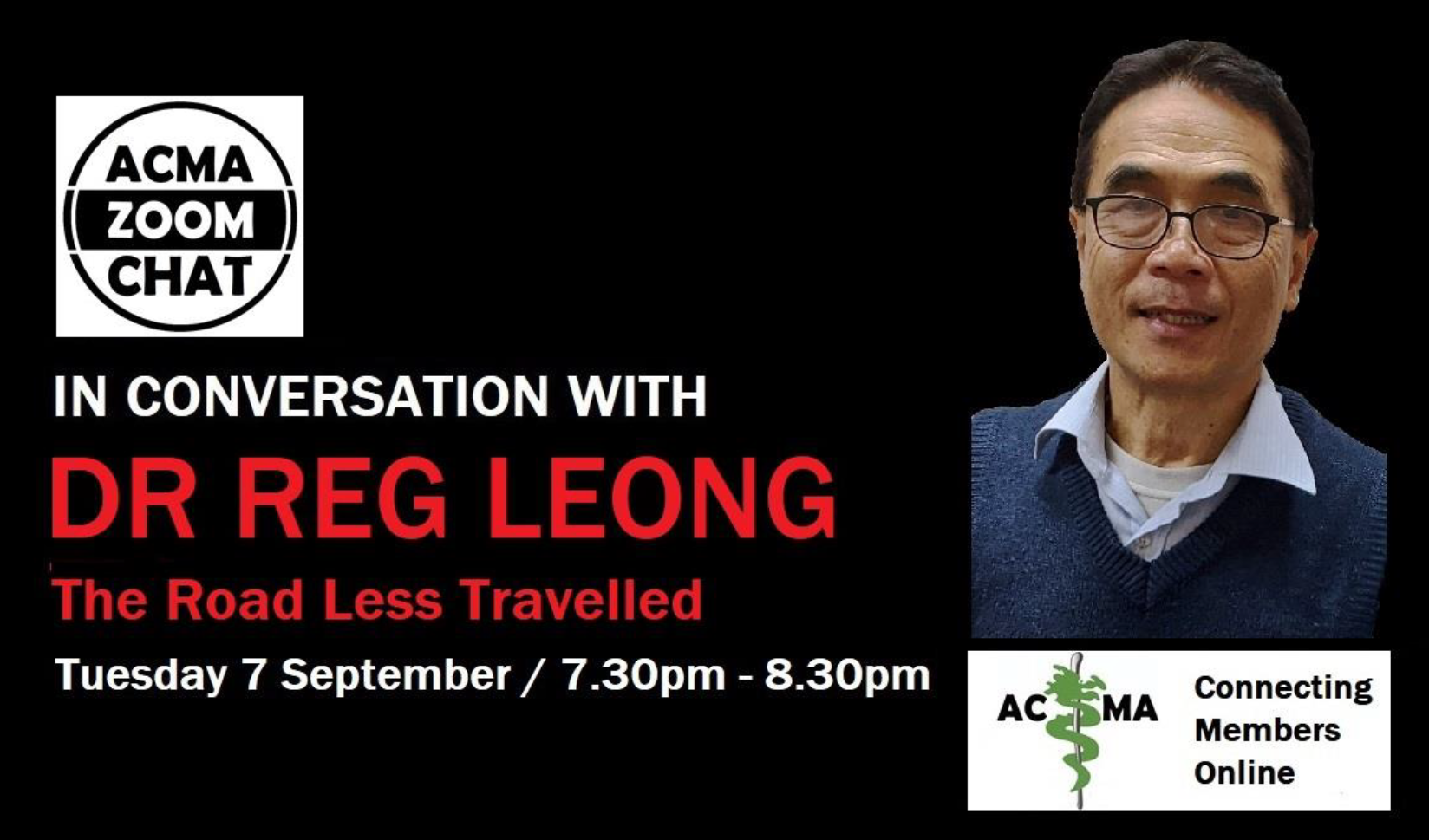 Interviewee | Dr Reg Leong
Reg is a GP in Fairfield and current Chair of the ACMA Education Subcommittee. Born in South Africa (parents from China), Reg was schooled in a private boarding school as he was not allowed in the 'White Public Schools' under the Apartheid Regime of White South Africa. Later at university, of the 200 students at the University of Witwatersrand, only five with Chinese background were allowed to study Medicine. Graduating in 1974, Dr Leong emigrated to Australia where he has not looked back since. He has been in General Practice for 44 years.
Interviewer | Dr Tony Chu
Tony is a Creative Doctor and current Chair of ACMA SMIC (Social Media, Innovation & Creativity) Subcommittee. Would you like to be interviewed next? Email: This email address is being protected from spambots. You need JavaScript enabled to view it.
For more information, please see Flyer.